Components that you can need...
Product seller
REGMET s.r.o.
Rožnovská 25, Valašské Meziříčí
Other company´s products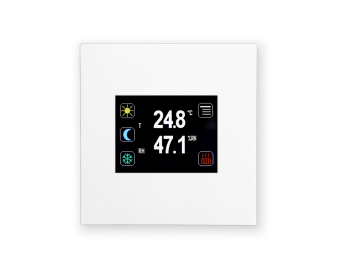 The device measures and displays the indoor temperature and relative humidity. It is equipped with a 2.3" TFT backlit color display with a touch panel. It communicates with the control system via the RS485 line via the ModBus RTU protocol (USB interface).
There are no reviews for this product
Be the first to review this product