Components that you can need...
Product seller
REGMET s.r.o.
Rožnovská 25, Valašské Meziříčí
Other company´s products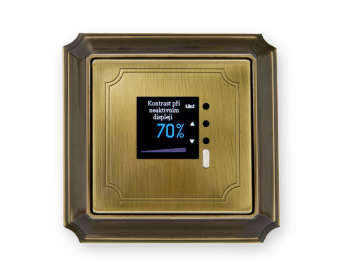 The device measures and displays indoor temperature and relative humidity. It is equipped with a TFT backlit color display. It communicates with the control system via RS485 protocol ModBus RTU (USB interface).
Design options: designs by ABB, Legrand, Moeller, Schneider Electric, Vimar, BTicino, Efapel, Gira, Jung...
There are no reviews for this product
Be the first to review this product